Why SAP LABS VIETNAM?
SAP HANA is the No.1 in-memory database, which is the basis for new, groundbreaking SAP applications and boasts enormous promise as a key driver for the SAP market of the future.
SAP has the creatively and agility of a startup and the backbone of a world market leader in business software. We maintain an entrepreneurial spirit. We support diversity, flexibility, growth, and have a strong mission & purpose.
We have one team based in Ho Chi Minh city in SAP Labs Vietnam, responsible for HANA database development and quality management, together working with global teams in Walldorf, Germany and Seoul, Korea.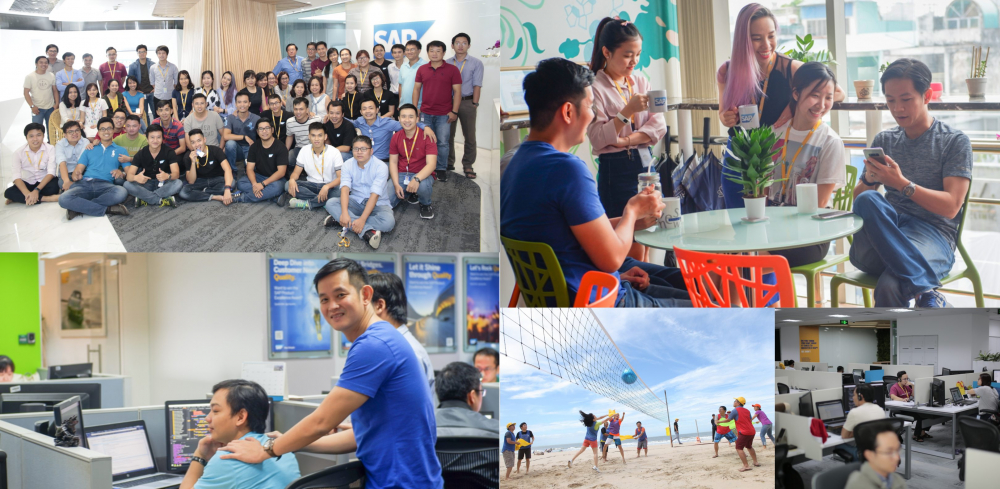 At SAP, we are innovators, we are leaders – and we strive to be great all-around human beings. As colleagues, we support, challenge, and inspire one another every day. We are results-driven and ready to go the extra mile for our customers.
We are recognized as a place with a strong, forward-looking culture that attracts bright minds. More than 32% of our employees are women and millennials makeup 46% of our workforce.
SAP has received many awards for being an awesome place to work. Our secret? A culture that lets our employees shine. Whatever your goals, we want to make sure you reach them. That's why we believe we have been recognized for a huge number of employer awards in countries and regions around the world.
Join us and thrive in a culture where you'll innovate and be recognized for your unique contributions and work in an environment that helps you be your best self.
Inside review about SAP LABS VIETNAM
Senior Software Engineer

-

1541413888

Pros: Many learning resources: free training, courses, videos,... Good benefit, Work-Life balance

Pros: Attractive benefit package: High salary range, Bonus, Fitness fee... At SAP, I can keep the balance between work and life.
SAP LABS VIETNAM - Recent Updates
hZWXmpxgmnCUm5KExaBkb-GkoGOYcFLJpMWoq4DHo5ifmatXc6xsmWJrUr98qKellJ--lqXRoJjSsZOnw9HQvafTz9bFntqQxc_OtcnWoKjPpdWk31hr2XKcb1qe26OXp52oo1p0pZ9haGqFmZmmnqmc1pyb13ymxZydnsmHn9SempyI1JHTmtHWhJ7FoGNv4aSgY5dwUtqZ1pydrMWWqZyYW3Chc2WbYGNomnFtYmZsZJpja5pictdyZWGch8XW2MzR2MOR1qLIhZ3MnplnZZhpnWudZmGfaZxlbW6YcLGw